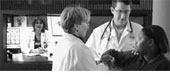 ---


LSU PATIENT HELP LINE: 1-877-578-8255 [LSU-TALK]


Nurses are available 24 hours to answer your health related questions

Independence – The electronic health record system at Lallie Kemp Medical Center (LKMC), in Independence, La., went live, on May 12, throughout the facility, in inpatient and outpatient settings, surgery, the emergency department and business suites. This comprehensive and instantaneous rollout at LKMC of the LSU Patient Electronic Health Information and Care Network, known as PELICAN, is in contrast with the piecemeal implementation of electronic health records hospitals commonly employ.
New Orleans – Meg Farris, with WWL TV, gives an in-depth look at the Level 1 Trauma Center at the Interim LSU Public Hospital in New Orleans.

The ILH Level1 Trauma Center provides optimal care to injured patients with full trauma-center staff, facilities and services immediately available twenty-four hours a day. This high level of expertise is essential to anyone in need of trauma care and illustrates that ILH is a premier provider of comprehensive healthcare services. Level 1 also enhances graduate medical education programs, giving rotations to surgical residents in a trauma center of the highest caliber and attracting the best and the brightest to ILH for their training. Click here to see the story.


Baton Rouge – Even after Earl K. Long Medical Center (EKLMC) closes its doors on April 14, 2013, patients and their healthcare providers will still have access to medical information concerning the treatment and care received by patients at EKLMC.
New Orleans – The Dr. James Holmes Memorial Cancer Resource Room at the Interim LSU Public Hospital, in New Orleans, is a dedicated area where ILH inpatients, outpatients, their families and ILH staff can receive information and support on all cancer-related issues, across the entire spectrum of the disease, including prevention, diagnostic work-up, diagnosis, treatment, symptom management, survivorship and end of life. Well stocked with pamphlets and brochures on a wide range of cancer topics, the room also has two computers, which patients can use to obtain online educational material. The room's amenities and resources will provide physical, emotional and spiritual support to patients.
New Orleans – The Interim LSU Public Hospital (ILH), in New Orleans, and Louisiana State Police, on behalf of the New Orleans Regional Traffic Safety Coalition, presented the region's first Saved by the Belt Award on March 20. The award recipients, Dorothy Compton and her son, Patrick Dennies, survived a horrific motor vehicle crash, in May 2012, on I-310, due to the proper use of their vehicle's seat belts and access to trauma care at the ILH Level 1 Trauma Center.  They are quick to note that seat belts minimized the extent of their injuries.
Baton Rouge – The awards presentation at the sixteenth annual LSU Health Care Effectiveness Forum, "LSU Health: Building Blocks for the Future," recognized achievements of hospitals throughout the LSU Health Care Services Division.
Lallie Kemp Regional Medical Center, in Independence, La., received the TRRRAQSSS Award for the excellent results of its hospital improvement project entitled "Environmental Services/Hospital Cleanliness." With the highest Avatar score of all LSU HCSD hospitals for patient satisfaction related to hospital cleanliness, LKRMC is also among the best in the nation, in the top 15 percent, in this category. Avatar International conducts patient surveys to assess and to improve the quality of hospital programs.
The February 2013 issue of New Orleans Magazine has named four LSU hospitals to its Top Hospitals list: Interim LSU Public Hospital, Leonard J. Chabert Medical Center, Lallie Kemp Regional Medical Center and Bogalusa Medical Center. 

Using HCAHPS data of January 2012 to January 2013, the magazine recognized hospitals where at least 50 percent of patients surveyed responded positively when asked if they would "definitely recommend the hospital."  

The local magazine limited its list to hospitals within a 100-mile radius of New Orleans, excluding Baton Rouge.

But a broader look at LSU hospitals statewide reveals that all 10 LSU hospitals far exceed the magazine's measure of 50 percent of patients responding positively, with the LSU Health System average topping 70 percent.

Congratulations to all LSU Health hospitals for a sustained history of high-quality healthcare that results in patients satisfied with their care.
Baton Rouge – The LSU Board of Supervisors approved on February 1 a plan to transition graduate medical education, or GME, programs; inpatient care; and outpatient clinics from Earl K. Long Medical Center, or EKLMC, in Baton Rouge to Our Lady of the Lake Regional Medical Center effective April 15, 2013. Residents in EKLMC GME programs will be now rotating at OLOL, including LSU-NO residents who rotate in Baton Rouge, and the clinics will remain open and continue operating as they do now in order to preserve important health care access for the community.
Lake Charles – Louisiana Department of Health and Hospitals Secretary Bruce D. Greenstein and LSU System Executive Vice President for Health Care and Medical Education Redesign Dr. Frank Opelka announced on January 18 a public-private partnership agreement is under way for Walter O. Moss Regional Medical Center with Lake Charles Memorial Hospital and its partner, West Calcasieu Cameron Hospital
Physicians affiliated with hospitals of the LSU Health Care Services Division appear on the Best Doctors in America® List for 2013.  Only five percent of doctors in America earn this prestigious honor, decided by impartial peer review.  These LSU doctors are at the Earl K. Long Medical Center in Baton Rouge, Interim LSU Public Hospital in New Orleans, Leonard J. Chabert Medical Center in Houma, University Medical Center in Lafayette and W. O. Moss Regional Medical Center in Lake Charles.
Under the guidance of the Spirit of Charity Christmas Committee, employees from all campuses of the Interim LSU Public Hospital (ILH), in New Orleans, came together to give to their ILH family members in need. Over the course of a week, employees purchased ornaments on the ILH giving tree, donated goodies for a bake sale and purchased bake-sale treats. Overall, the efforts raised $3,189 for three ILH families. The committee was then able to give each family a Walmart gift card for $1063, making the holiday season for them a little brighter.
Independence – Lallie Kemp Regional Medical Center, in Independence, La., is collecting monetary donations from its staff to assist families who lost loved ones in the mass shooting at the Sandy Hook Elementary School in Newtown, Connecticut, on December 14. As part of its "Box of Hearts" project, employees are also writing special messages on gold paper hearts and placing them in a beautiful box the hospital will send to the school, symbolic of their hearts going out to the Newtown community facing this tragedy. "We will send the money and box of hearts as a way to honor the victims and support the families of this horrendous tragedy," said Sherre Pack-Hookfin, LKRMC CEO.
New Orleans – The Ryan White HIV/AIDS Program Progress Report 2012, entitled "Ahead of the Curve," features the Interim LSU Public Hospital HOP Clinic, a Ryan White HIV/AIDS Program Part C, D, and F grantee. The report discusses the HOP Clinic's well established and highly successful medical home model with direct healthcare services co-located under one roof. The report makes clear that the ILH HOP Clinic continues its tradition as a leader in quality healthcare. To see "Ahead of the Curve," and the section on ILH on pages 32 to 40, click here http://hab.hrsa.gov/data/reports/progressreport2012.pdf
On December 10th Louisiana Department of Health and Hospitals Secretary Bruce D. Greenstein and LSU System Executive Vice President for Health Care and Medical Education Redesign Dr. Frank Opelka held events in three regions of the state to announce that agreements have been reached to form public-private partnerships involving three LSU hospitals. Interim LSU Hospital and its successor University Medical Center in New Orleans will partner with Louisiana Children's Medical Center; Leonard J. Chabert Hospital in Houma has reached agreements with Ochsner Health System and Terrebonne General Medical Center; and University Medical Center in Lafayette has formed a partnership with its neighbor, Lafayette General Medical Center.
news & announcements archives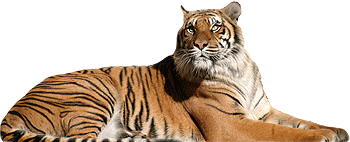 A Letter from Dr. Michael Kaiser
Even though I have tried to update this column often, events occur too quickly to keep it "up-to-date." That said, it is certainly time to write some new words.
As I write, on April 3rd, we are within two weeks of closing Earl K. Long (EKL) hospital. Perhaps there is no better example in our system of loyal employees and faculty honoring our mission to teach and to treat. For 50 years, "The Earl" has truly served the underserved in the Baton Rouge region, being a medical home long before the term was in vogue. Equally, hundreds (maybe thousands?) of medical students and residents have received exemplary education from the LSU School of Medicine faculty who have provided both clinical care and teaching. As the Earl is closing, we honor the dedication and contributions of both staff and clinical providers.
The good news is that even though the management is changing, the mission will survive. Few remember that the original motivation for the Cooperative Endeavor Agreement (CEA) with Our Lady of the Lake Regional Medical Center (OLOL) was to provide a modern facility for our patients. At a time when there was no funding for a new hospital in Baton Rouge, the fifty-year-old hospital was threatened with the loss of accreditation and licensing. In 2009, the CEA was negotiated to allow the expansion of facilities at OLOL so that both our patients and teaching programs could move to the Lake.
The clinics, originally envisioned to stay under the LSU umbrella, will become LSU Health Baton Rouge clinics under the management of OLOL. For most patients, the clinics will stay in the same locations with the same clinicians providing care. The clinics that were located on the EKL campus will move to new facilities down the block from the Lake. Additionally, a Level 1 trauma center is being developed for the Baton Rouge region, and an urgent care center is ready to open at the North Baton Rouge Clinic on Airline Highway.
I think in the future, looking back, we will agree that the partnership in Baton Rouge has expanded access for our patients while upholding the values of teaching and caring that is so much a part of the Earl's culture.
Unfortunately, with these changes, many of our coworkers have chosen or been forced to move elsewhere. On behalf of their patients, we thank them for their skills, dedication and compassion. Other Earl employees will be joining the Lake family, but still will be serving our valued patients. We extend our thanks to them for their sacrifices during this difficult time of transition and for their continued commitment to our mission in a new environment.
Personally, I share in our collective sense of loss as we move through this transition. I know we have all worked extraordinarily hard to preserve that which is most valued at the Earl and to assure that our patients, residents and students are kept as the focus of our planning. I am confident that we will truly maintain our mission as the Earl sunsets and we move to our new partnership.  
Michael Kaiser, M.D.
HCSD Interim CEO